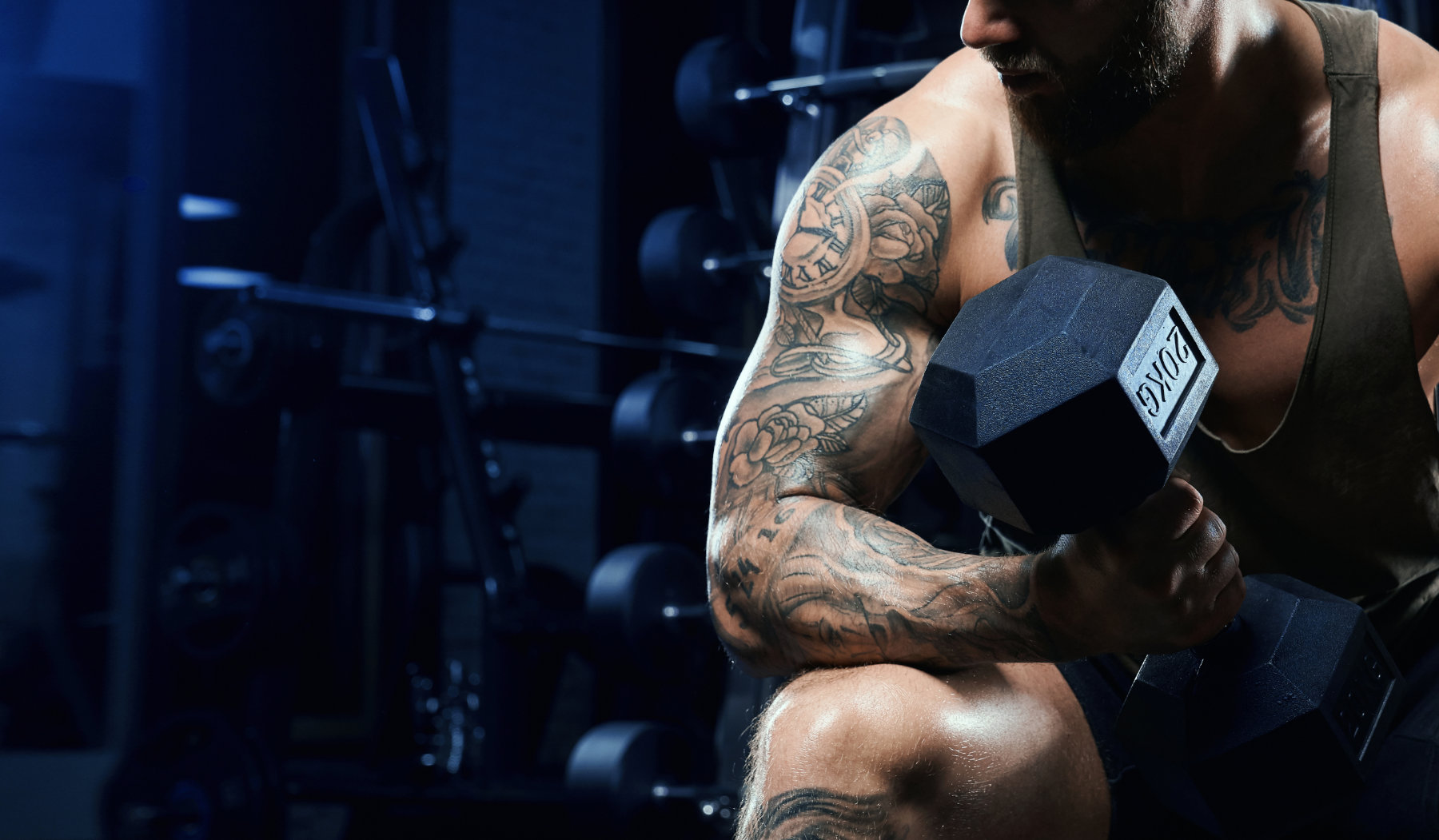 Being able to pinpoint whether a product like Testo Roar is a scam or not has become the most important part of finding a supplement these days. Today there are so many supplements out there that scam websites are popping up on a daily basis. 
This means that not only are you trying to find a supplement that would be effective and satisfactory, but also a supplement that is sold by a reputable company and a safe website. The latter is the most difficult to determine.
I have looked through numerous similar supplements over the last couple of months, and it has gotten more and more difficult to figure out which are to be trusted and which are scams as they are constantly changing their tactics. Unfortunately, though, due to this, many great supplements are being overlooked simply because people fear ordering them altogether. This is why I started doing reviews of some of the supplements I come by, to help you gather the necessary information and decide for yourself whether a supplement is for you.
What is Testo Roar?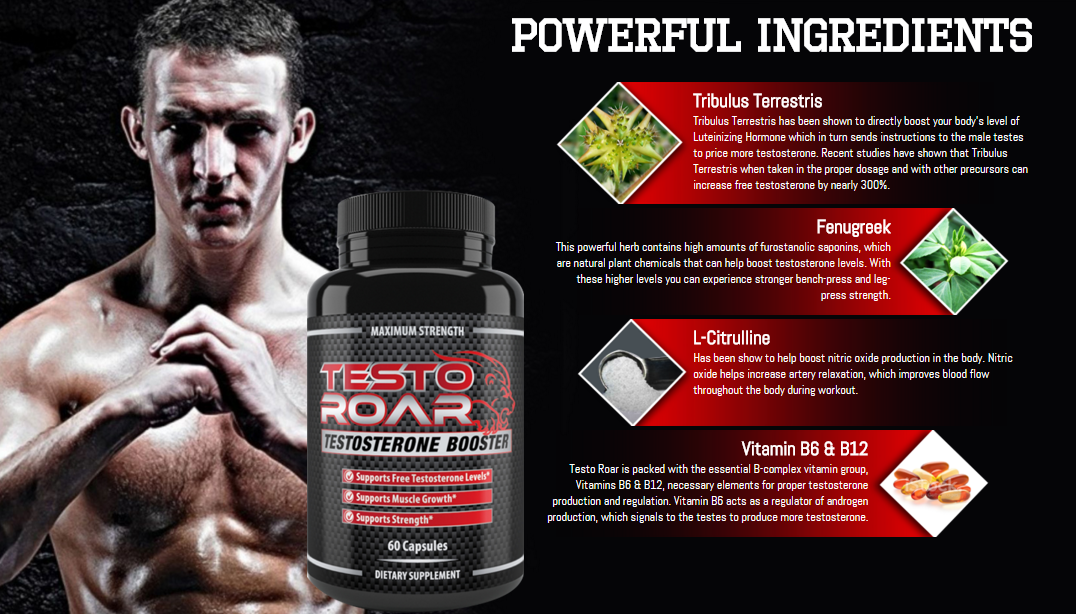 This is yet another supplement to help you improve your performance and results in the gym. The official website claims that it will help you gain lean and fat-free muscle by improving your power and strength. Your overall performance will be improved in general with the help of increased muscle energy levels.
As with all other similar supplements, there is plenty of unnecessary information with the goal to get you lured and ready to buy without reading more into it. This includes statements along the lines of research by a Nobel Prize Winner for Muscle Chemistry. 
They are referring to Meyerhof, who is real, but he certainly did not research this product but rather one of the main ingredients. Though they do go into this in the actual text, when you first look at this portion of the website, you immediately think that it was developed by a Nobel Prize winner, which, in fact, it is not. Another great marketing trick they use is quoting the 1st place trophy winner at the 2015 BCABBA Northern Classic, Denon Maximchuk, who relies on Testo Roar. Of course, I couldn't find information actually confirming this.
These are all common marketing tricks and nothing you should worry about. Nearly all supplement websites use them regardless of whether they are genuine or scams. They even throw the Media in there, making it look as if they discuss Testo Roar, but in fact, the small text under the logos of famous media outlets like The New York Times and Men's Fitness clearly states that they discuss the main ingredient, creatine, not the product.
Why Testo Roar Works?
Or at least why the website states it works. Once you take the supplement, it begins to break down by means of your natural enzymes, which turn the ingredients into small micron compounds. This is a very fast process, so the moment you take the supplement shortly after, you will start seeing results, or at least more energy and endurance. Your natural muscle reactions will be supported while replenishing stores of essentials through the ingredients. You will feel a boost in both power and strength throughout your workout.
Testo Roar: Pros And Cons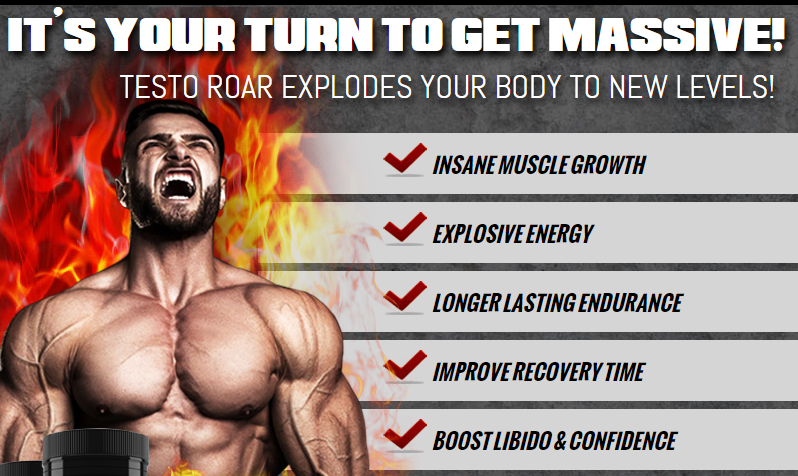 PROS: 
It may boost testosterone. 
It might improve male sexual health. 
This could bring about rapid development of lean muscle mass. 
It may increase libido and sex drive. All natural ingredients. 
It may boost the production of nitric oxide levels in the body. It is fast-acting. 
It might offer long-lasting endurance in periods of intense physical performance. 

CONS: 
Some side effects are reported.
It is expensive. No money-back guarantee. 
There is no free trial package. 
It requires a daily dosage. 
It can only be purchased online.
What Is In Testo Roar? 
The one thing that REALLY impressed me with the official website is that they did share a list of ingredients with brief descriptions and a supplement facts sheet. They did not discuss all the ingredients in the descriptions, but I can provide some added information.
Vitamin C (as Ascorbic Acid): antioxidant helping the development and overall maintenance of teeth, cartilage, bones, and gums aids in speedy recovery time.
Vitamin D (as Cholecalciferol): aids in the maintenance and development of teeth and boosts the absorption of phosphorus and calcium.
Vitamin B12 (as Cyanocobalamin): aids in the metabolization of carbohydrates, fats, and proteins and prevents vitamin B deficiency, preventing light-headedness, fatigue, rapid breathing, rapid heartbeat, and pale color to the skin.
Vitamin B6 (as Pyridoxine HCI): aids in tissue formation and prevents B6 deficiency, preventing problems affecting skin mucus membranes and nerves.
Thiamin (as Thiamin HCI): maintains good health and prevents Thiamin deficiency, preventing loss of mental alertness, heart damage, and difficulty breathing.
Niacin (as Niacinamide): allows the body to metabolize carbohydrates, fats, and protein, which fuel your body.
Folic Acid: aids in the formation of red blood cells and promotes the metabolization of proteins.
Calcium (as Calcium Carbonate): maintenance of the overall body and good health.
Creatine Monohydrate: energy supply for muscles body performs at high-intensity workouts greater muscle size, and more strength causes muscles to inflate.
L-Arginine: source of amino acids that boost protein synthesis, which allows muscle growth and facilitation of muscle recovery.
Asian Ginseng: boosts energy levels.
Cayenne: improves peripheral circulation, allowing for faster circulation of nutrients, vitamins, and minerals to the muscles.
You can review each of the ingredients by clicking on the names. Make sure to read all the information carefully, especially when it comes to side effects and interactions with other medications, as regardless that they are all-natural, sometimes they don't sit well with everyone, not to mention if you have an underlying serious health issue.
How to Buy Testo Roar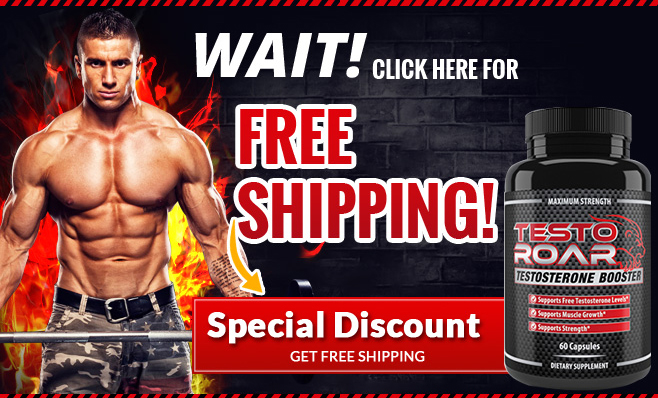 So, buying is very interesting. As with other supplements, it is only available through the official website and through their free trial offer. This means you order now at a low price of $4.95 and have a set time for trial. If you do not cancel within the set timeframe, you are charged the full price of $78.67. You are also enrolled in their auto-ship program, so you will receive a new supply every month and will be charged $78.67 until you call and cancel. Now, the timeframe of the trial has me wondering. 
They clearly state on the payment page that they offer a 30-day guarantee trial, which leads me to believe the trial is for 30 days, before which you have to decide to continue and be charged or call and cancel, returning the remainder of the product. If you do decide to order, make sure you give them a call to clear this up so you do not end up with surprises. 
In addition to the 30-day supply, you will also receive two gifts, which actually seem like great things to have. A Nutrition Guide for Extreme Muscle Building and a 60-Day Challenge Workout Log. I think that Testo Roar could be effective due to the combination of ingredients, and as long as you find out exactly how long the trial is, I think the website is genuine as well.